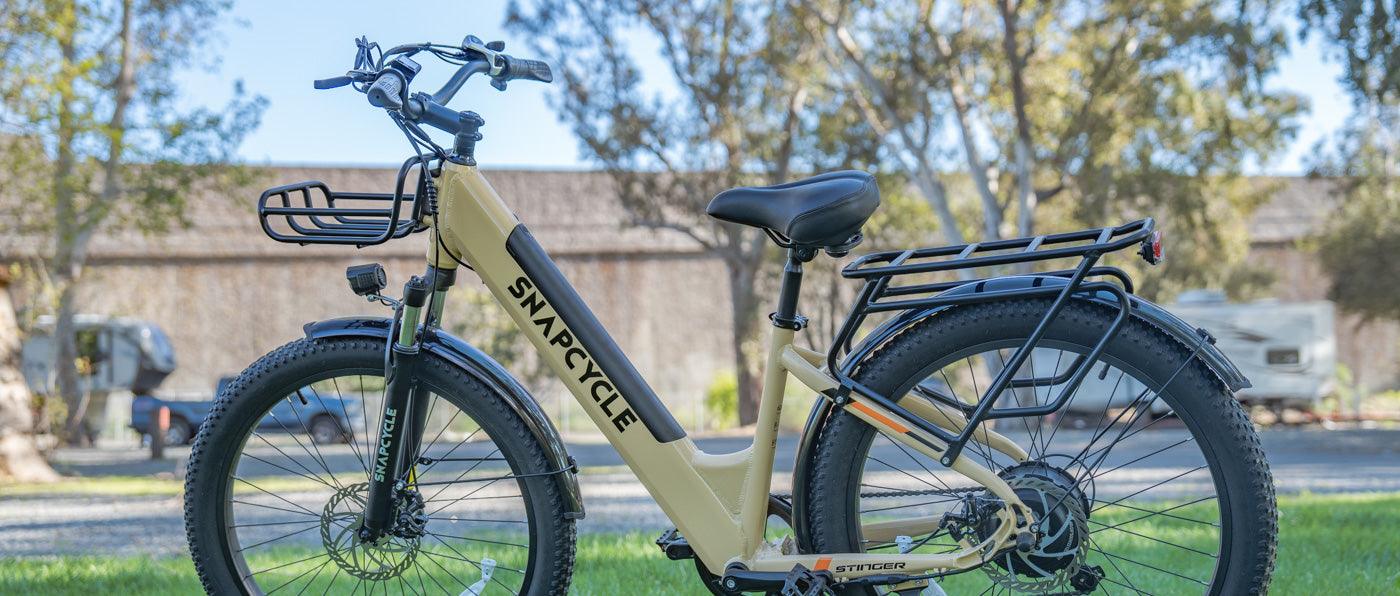 Experience Your Next Mountain Cycling Trip with Snapcycle's Adult Electric Bikes
It's time to start planning your summer mountain biking trips, and snapcycle has just the thing to take your adventure to the next level. Our Adult Electric Bikes allow you to go farther and faster than ever before. We love the outdoors and group cycling trips, and our electric bikes have enabled us to travel longer distances with ease. Our electric bikes are versatile and can transform from street cruisers to commuters or full-on mountain bikes with suspension and gearing, perfect for your next mountain expedition.
9 Benefits of Choosing Snapcycle's Adult Electric Bikes 
1.Great Range 
Our electric bikes have an impressive range, allowing you to cover more miles than traditional bikes. You won't have to stop as frequently to recharge the battery, and the bike can handle hills, saving you time in the long run.
2.Plenty of Power 
Our electric bikes offer substantial power, reducing the amount of effort required to ride uphill. You can sit back and relax while achieving excellent speeds on flat terrain.
3.Safe and Easy to Use 
Our electric bikes are secure and easy to use, eliminating the need for locks. Most models can be taken on public transportation, making them perfect for commuting or travel.
4.Various Styles 
Our electric bikes come in multiple styles, from cruisers to mountain bikes, allowing groups to select their preferred model.
5.Easy to Maintain 
Our electric bikes require minimal maintenance, built to be straightforward and durable, allowing you to ride longer with ease.
6.Comfortable Ride 
Our electric bikes are designed for comfort, offering support and the perfect size for most people. These bikes are ideal for public transportation and comfortable for long rides.
7.Eco-Friendly 
Electric bikes are a healthier and eco-friendlier option than gas-powered vehicles. They reduce pollution and provide exercise opportunities without the need for gas.
8.Different Gears
Our electric bikes feature multiple gears, allowing you to easily shift power while riding uphill, making your ride easier and more enjoyable.
9.Quiet 
Our electric bikes are quiet, allowing for a peaceful ride without disrupting the environment or city residents.
Conclusion 
Experience the benefits of snapcycle's top-of-the-line electric bikes at an affordable price. Our bikes come with warranties, and as a local business, we provide friendly and knowledgeable service. Visit https://snapcycle.com/collections/electric-bikes to view our electric bike collection and transform your next mountain cycling trip.