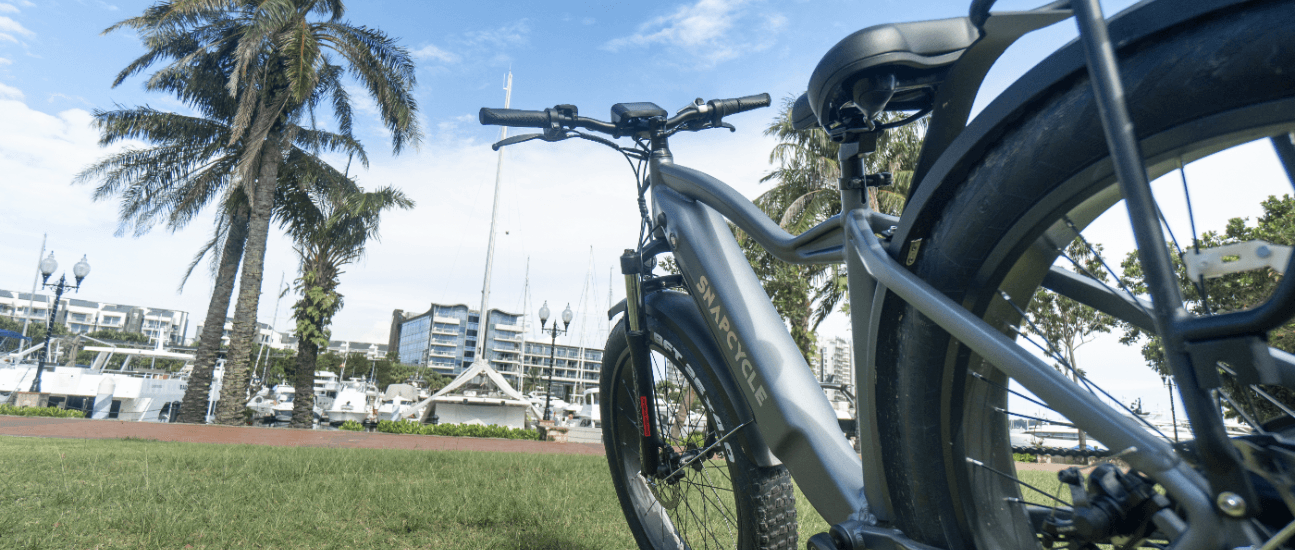 Things for First Time Ebike Buyers to Consider
Ebikes are a heavy investment- you're paying upwards of a thousand, maybe several thousand dollars for a product... and these days, thanks to the rise of ecommerce and against the backdrop of a pandemic, you're most likely going to be purchasing it online! With online scam artists getting craftier and more resourceful by the day, it can be hard to tell if the company you're buying from is legitimate or not. More importantly, what about aftersales support? Is this company known for ghosting its customers?
Here's our advice: don't go into it blindly. Most folks spend weeks researching their ebike purchase. Rather than tout our own products, we'd like to share our experience with buying ebikes online, and some factors you'll definitely want to consider before making your decision. We hope that this article will be able to aid you in your quest for the perfect ebike.
First, what will you use your ebike for?
There are thousands upon thousands of ebike models out there, each one optimized for a different terrain and demographic. From commuter ebikes to eMTBs (electric mountain bikes), class 1 to class 3s, the ebike world can be a confusing one to step into. When getting an ebike, it would be great to have a clear purpose in mind, for example:
1. Daily commute
2. Hauling cargo
3. Bringing your ebike with you on vacations to get around easier and cheaper
4. Just to help you get some fresh air
5. Exercise
6. Joining your family on weekend cycling trips
These are just some common uses of an ebike. You may have more specific uses in mind, and that's totally fine, encouraged even. The better you understand your needs, the easier it will be to make a decision on what kind of ebike would suit you best.
Having a good idea of what you'll be using your ebike for is great, but it won't be enough. Let's go a step further with these considerations:
What's the terrain like in your area?
Standard commuter ebikes will suffice for flat roads, but you'll definitely want to get fat tire ebikes with lockout suspension for less manageable terrain, such as hilly, rocky roads, and even sandy shores.
What's your build like?
For shorter riders, or those with smaller frames, you should consider step-thru and step-over models for greater ease of use. It absolutely beats having a hard time mounting and dismounting each time you want to ride your ebike, as a result of the high beam present on most standard ebikes.
Do you have special physical needs?
Depending on the degree of your needs, you may want to consider getting class 2 ebikes, which have built-in throttles that will make the ride back a lot easier when your pains start acting up again. You could also try class 3s, which can reach speeds of up to 28mph on pedal-assist mode.
How much mileage are you hoping to get out of your ebike?
Pay attention to your ebike's battery capacity, and the advertised mileage per charge. The quality of your battery cells will also determine how many charging cycles it can undergo before its capacity drops (as all lithium-ion batteries do), so look out for brand names like LG and Samsung.
Are you planning to bring your ebike indoors a lot?
Want to keep it in the trunk when not in use? Maybe you're space-starved, and intend to chuck your ebike in the corner of your closet- well, get a foldable ebike to save yourself some space and trouble. They do exist, and they're incredibly easy to fold and store.
There's so much more, but we can't possibly exhaust all the considerations everyone might have in a short article, so we'd encourage you to think about it, and drop us a message if you have other considerations you need a second opinion about!
Customer service
It's important to screen an ebike company carefully before making your decision. What's their customer satisfaction rate like? How are their reviews? Responsiveness on social media? Do they have a presence at all? If you're not convinced they even exist, you could search for forum discussions and YouTube reviews of their products.
Look out especially for reviews that make mention of their customer service response times, delivery timeframes, and the degrees of resolution they are able to provide. Too many companies these days either disregard the importance of good service, or are overwhelmed by their inquiry loads and don't have good systems in place to manage them. If you're not the kind who has a lot of experience with ebikes and knows where and how to get them fixed, you may want to steer clear of companies that are notorious for long response times, or just being completely uncontactable when it comes down to it.
Financing options
Good things don't come cheap. If you want a quality ebike that will last you ages, you should be ready to part with the equivalent sum. However, realistically speaking, most of us live with budget constraints, and we don't always have the dosh to get the bike of our dreams upfront. What you could do is adjust your expectations according to your financial ability, and find a good compromise between the two.
If that's still proving to be a challenge, though, it would be good to remember that plenty of financing options exist these days (Paypal, Amazon, Affirm), and most ebike companies are bound to offer at least one of them. If it's not mentioned on their site or on the checkout page, you could always drop them a message to check if this is an option for you.
There's no point in snagging what you thought was a good deal on an ebike, only to find that it doesn't work as expected, or is riddled with defects. As Aldo Gucci once said, 'Quality is remembered long after the price is forgotten.'
Disclaimer: We are by no means advocating irresponsible spending that will keep you mired in debt. Please be sure that you can handle the financial commitment of a purchase before finalizing any decisions.
Test ride it, if possible
Seeing is believing. The best way to know if the ebike is suited for your needs is to try it out for yourself. Check if the company has test ride locations available, and plan a trip down before making your purchase.
That's all we have for now, let us know if you've got other ideas on what first-time buyers should look out for!